Save with Card-Linked Offers
Save with Card-Linked Offers
Easy discounts are yours when you link your credit or debit card with our innovative offers. It's free to join and simple to use. No vouchers or coupons required: just swipe and save.
How Card-Linked Offers Work
1
Join
Enter your credit or debit card number to get dozens of discounts.
2
Link
Select the card-linked offers you want and link them to your card.
3
Shop
When you buy, your discount is credited to your account on your next statement.
$79 for a 1-Day Whitewater Rafting Trip OR $199 for a 2-Day Rafting & Wine Tasting Trip with Adventure Connection
Highlights
For the 1-day trip, raft the Gorge Run or Chili Bar Run on the American River

1-day trip includes a full day on the river from 9:30am - 4:30pm + lunch

2-day trip includes one day of chauffeured wine tasting in El Dorado County wine country, one full day of rafting, 5 delicious meals, and 2 nights of camping on the beautiful South Fork riverfront
The Business
Sure, you've ridden the rapids at water parks before, but have you ever experienced the real thing? There's absolutely nothing like a day spent out in nature, on the river, in the rapids. With two different options for one-day or two-day whitewater rafting trips, it's your chance to choose your own adventure with Adventure Connection.
The Deal
One of the best perks of living in Northern California is the proximity to a plethora of incredible outdoor activities. Only a few hours drive away (one hour east of Sacramento) lies the South Fork of the American River, one of the best spots in California for whitewater rafting. Both first-timers and more experienced rafters will fall in love with this locale, a 21-mile whitewater river in the foothills of the Sierra Nevada.
1-DAY RAFTING TRIP:
Choose from two different one-day rafting trips, The Gorge Run or The Chili Bar Run. The Gorge Run is an exciting eleven mile run, starting with a fun and easy section of the river that will give you ample time to warm up and practice paddling before hitting Class III rapids in the Gorge. The Chili Bar run is ten miles of fun and a thrill from the start, eventually venturing into challenging rapids like the Meatgrinder, Triple Thread and Troublemaker. You'll be sure to work up an appetite navigating the rapids, so both runs include a delicious BBQ or deli lunch on the beautiful riverbank. Up for a challenge or a new adventure? It's time to hit the whitewater.
Gorge Run Itinerary: http://www.raftcalifornia.com/_pdf/sf1-day-gorge.pdf
Chili Bar Run Itinerary: http://www.raftcalifornia.com/_pdf/sf1-day-chilibar.pdf
2-DAY WINE TASTING & RAFTING TRIP:
What's better than a day spent whitewater rafting? A two-day adventure including wine tasting, rafting and riverside camping, that's what. But don't worry, you won't be getting a RWI (rafting while intoxicated) - your wine tasting and rafting trip includes one day of chauffeured wine tasting off the river, and one day of rafting. Your adventure starts the night before your first full day, setting up camp on the beautiful riverside. In the morning, you'll wake up to a hearty breakfast and a fun few days ahead of you. Your Winery Day includes a chauffeured drive to local award-winning wineries in one of California's best undiscovered wine regions, El Dorado Wine Country. You'll also have a picnic lunch, not to mention a delicious dinner (think appetizers, salmon and tri-tip) and a campfire. On Day 2, you'll start with an orientation and safety talk, and practice basic paddle strokes before heading out to raft the beautiful American River. Starting with fun and easy rapids as a warm up, you'll wind your way through rolling hills before grabbing lunch and hitting the bigger rapids in the late afternoon. Beautiful scenery, delicious wine and a thrilling activity? Sounds like the perfect California adventure. (Note: Weekends not included.)
2-Day Itinerary: http://www.raftcalifornia.com/_pdf/Wine-Tasting-and-Whitewater-2-Day-Trip.pdf
Offer Details
Limit 1 voucher per personMay purchase multiples as gifts (limit 6 vouchers per purchase)Reservations required: please book as far in advance as you possibly canGratuity not included: please tip on pre-discounted price of the tripMust mention Homerun voucher while bookingWeekends not included for 2-day trip

Redeemable vouchers have two values: (1) Amount Paid; and (2) Promotional Value. The Amount Paid means the amount paid by you to purchase the voucher. Amount Paid does not expire unless the voucher is redeemed or refunded. The Promotional Value means the additional value beyond the Amount Paid. The Amount Paid for this Voucher is $79.00. This amount does not expire. The Promotional Value of this Voucher is $86.00. Promotional Value will expire on 09/30/2011 unless prohibited by law.
Location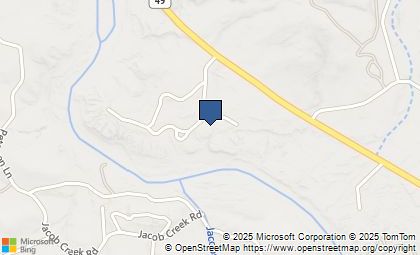 General Rules and Help for Homerun Deals
Unless otherwise specified in an offer's Fine Print, the following rules apply to all Homerun in addition to the Fine Print. If you have any questions, please email us at help@homerunmail.com and we'll get back to you soon.
Homerun vouchers are valid only for one-time use
No credit or cash-back will be issued for any unused portions of a voucher
Most Homerun vouchers can be printed and used beginning the day after your purchase. Homerun vouchers that are purchased on a Friday will be available for use by the following Monday
Homerun vouchers cannot be combined with any other offer or promotion
Homerun vouchers do not include tax or gratuity
When applicable, make sure to tip on the FULL AMOUNT of your bill (ie the price before the Homerun discount is applied)
All offers are subject to the featured merchant's standard terms and conditions
Link failed
Unable to link:

×