Save with Card-Linked Offers
Save with Card-Linked Offers
Easy discounts are yours when you link your credit or debit card with our innovative offers. It's free to join and simple to use. No vouchers or coupons required: just swipe and save.
How Card-Linked Offers Work
1
Join
Enter your credit or debit card number to get dozens of discounts.
2
Link
Select the card-linked offers you want and link them to your card.
3
Shop
When you buy, your discount is credited to your account on your next statement.
$7 for 2 Adult Tickets to the Wildlife Learning Center ($14 value)
Highlights
More than 50 species of rescued and zoo-born animals from around the world

Provides a sanctuary for animals in need while educating those with limited access to the natural world

One-on-one tours let you touch and feed animals while learning about them
The Business
When's the last time you saw a bobcat or a lynx? No, the spray-tanned lady in animal print pants doesn't count. Get up close and personal with some truly wild animals at Wildlife Learning Center.
The Deal
Wildlife Learning Center is no zoo—here, the animal enclosures are spacious and filled with hibiscus and other tropical plants to recreate a pleasant, playful environment for those who live here, and those who visit.
As you stroll through and observe the snakes, foxes, prairie dogs, bald eagles, alligators, tortoises, tarantulas, monkeys, frogs, and lizards, you're also going to learn a few things. Paul Hahn and David Riherd, the two biologists who founded Wildlife Learning Center, have a real passion for wildlife biology.
Not only do they provide a sanctuary for rescued and zoo-born animals, they also offer hands-on experiences with these animals while teaching you about how they live. From domestic favorites to foreign transplants, cute critters to interesting creatures, you'll find plenty of species to fall in love with.
Offer Details
- Limit 1 voucher per person

- May purchase multiples as gifts (limit 6 vouchers per purchase)

Redeemable vouchers have two values: (1) Amount Paid; and (2) Promotional Value. The Amount Paid means the amount paid by you to purchase the voucher. Amount Paid does not expire unless the voucher is redeemed or refunded. The Promotional Value means the additional value beyond the Amount Paid. The Amount Paid for this Voucher is $7.00. This amount does not expire. The Promotional Value of this Voucher is $7.00. Promotional Value will expire on 02/04/2013 unless prohibited by law.
Location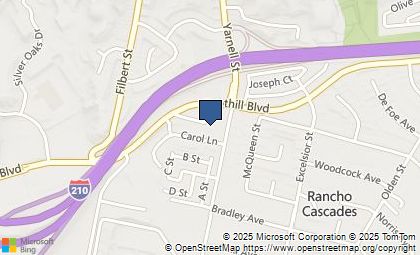 The program is no longer available.
If you have purchased a voucher but have no yet redeemed it, please sign in and go to My Account > My Offers to view and print up your voucher. You will be able to access your vouchers this way until 10/7/2015.
Thank you,
Offers Team
Sorry, there are no deals in your region Los Angeles for Events & Activities.
General Rules and Help for Homerun Deals
Unless otherwise specified in an offer's Fine Print, the following rules apply to all Homerun in addition to the Fine Print. If you have any questions, please email us at help@homerunmail.com and we'll get back to you soon.
Homerun vouchers are valid only for one-time use
No credit or cash-back will be issued for any unused portions of a voucher
Most Homerun vouchers can be printed and used beginning the day after your purchase. Homerun vouchers that are purchased on a Friday will be available for use by the following Monday
Homerun vouchers cannot be combined with any other offer or promotion
Homerun vouchers do not include tax or gratuity
When applicable, make sure to tip on the FULL AMOUNT of your bill (ie the price before the Homerun discount is applied)
All offers are subject to the featured merchant's standard terms and conditions
Link failed
Unable to link:

×