Save with Card-Linked Offers
Save with Card-Linked Offers
Easy discounts are yours when you link your credit or debit card with our innovative offers. It's free to join and simple to use. No vouchers or coupons required: just swipe and save.
How Card-Linked Offers Work
1
Join
Enter your credit or debit card number to get dozens of discounts.
2
Link
Select the card-linked offers you want and link them to your card.
3
Shop
When you buy, your discount is credited to your account on your next statement.
$25 for One Ticket to the Tomato Battle at Irvine Lake in Silverado on August 25th ($50 value)
Highlights
August 25th @ Irvine Lake in Silverado (registration begins at 12 noon)

Huge tomato battle in the spirit of Spain's La Tomatina festival

Unifies as many as 5,000 for an afternoon of dancing, drinking, and tomato flinging
The Business
Ah, the simple pleasure of chucking something edible at a stranger. You probably thought you were too old for this, right? Think again: Southern California's Tomato Battle will bring out the kid in you—the sloppy, tomato-covered kid.
The Deal
Tomato Battle's website includes one of the cheekier FAQ's we've ever seen: "Will Chuck Norris be there? He might be, that's why everyone has to sign a waiver." Check and mate.

Tomato Battle is a take-off on Spain's La Tomatina festival, and it's the closest thing you'll find to a state-sanctioned food fight. Be sure to bring a sturdy pair of rubber-soled shoes, because once a few thousand tomatoes go "splat," things can get slippery.

Your voucher includes all the tomatoes you can throw, and there's no penalty for re-throwing previously thrown tomatoes, so get scrappy, get messy and have fun at Irvine Lake. No slingshots though—Tomato Battle bans all "tomato acceleration devices," so it's just you and your laser, rocket arm out there. That, and a whole bunch of tomato-covered people.
Offer Details
- Limit 1 voucher per person

- May purchase up to 3 additional vouchers as gifts

- Present voucher at door for admission

- Only valid for the Southern California Tomato Battle event on August 25th, 2012

- Registration begins at noon; first tomato thrown at 4pm

- Must be at least 14 years old to participate in the battle; must be at least 21 years old to drink beer

- Eye protection (swim goggles, sunglasses, etc.), shoes with good treads, and clothes you are willing to get dirty are recommended

- Everyone must sign a waiver at entry before participating; minors must have a guardian sign the waiver

Redeemable vouchers have two values: (1) Amount Paid; and (2) Promotional Value. The Amount Paid means the amount paid by you to purchase the voucher. Amount Paid does not expire unless the voucher is redeemed or refunded. The Promotional Value means the additional value beyond the Amount Paid. The Amount Paid for this Voucher is $25.00. This amount does not expire. The Promotional Value of this Voucher is $25.00. Promotional Value will expire on 08/25/2012 unless prohibited by law.
Location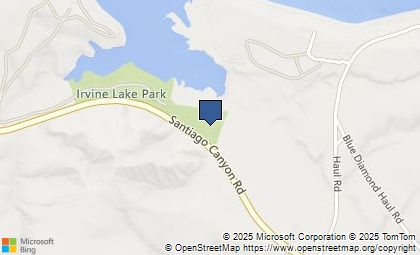 Sorry, there are no deals in your region Los Angeles for Events & Activities.
General Rules and Help for Homerun Deals
Unless otherwise specified in an offer's Fine Print, the following rules apply to all Homerun in addition to the Fine Print. If you have any questions, please email us at help@homerunmail.com and we'll get back to you soon.
Homerun vouchers are valid only for one-time use
No credit or cash-back will be issued for any unused portions of a voucher
Most Homerun vouchers can be printed and used beginning the day after your purchase. Homerun vouchers that are purchased on a Friday will be available for use by the following Monday
Homerun vouchers cannot be combined with any other offer or promotion
Homerun vouchers do not include tax or gratuity
When applicable, make sure to tip on the FULL AMOUNT of your bill (ie the price before the Homerun discount is applied)
All offers are subject to the featured merchant's standard terms and conditions
Link failed
Unable to link:

×