Save with Card-Linked Offers
Save with Card-Linked Offers
Easy discounts are yours when you link your credit or debit card with our innovative offers. It's free to join and simple to use. No vouchers or coupons required: just swipe and save.
How Card-Linked Offers Work
1
Join
Enter your credit or debit card number to get dozens of discounts.
2
Link
Select the card-linked offers you want and link them to your card.
3
Shop
When you buy, your discount is credited to your account on your next statement.
$5 for Three Games of Bowling Plus a Shoe Rental and Small Drink from Community Bowling Centers ($14 value)
Highlights
Perfect day or night activity with friends and family

Check out Glow N' Bowl where laser lights, fog, and music take bowling to a whole new level!

Choose from 11 Detroit area locations
The Business
Looking for good old-fashioned family fun? Look no further than Community Bowling Centers, where you'll be bowling for turkeys at any of their 11 locations.
The Deal
Enjoy three games of bowling at one of the 11 convenient locations of Community Bowling Centers in the metro Detroit area. Bowling is one of those fun family sports with a short learning curve that everyone can enjoy. If you haven't bowled lately, bumper bowling lanes are available, and great for the kids. Experience Glow N' Bowl where the fun is taken to a new level with laser lights, disco lights, black lights, runway lights, haze machines pumping out fog, and heart pounding music. Their bowling lanes even glow in the dark! This offer also includes shoe rental and a small soft drink to keep the night affordable. Take a break from bowling and check out the arcade games. Even if you missed that spare or split, the arcade is a great way to even-the-score with anyone that guffawed at your misfortune!
Offer Details
Limit 5 per person

5 may be purchased as gifts

Only valid at location purchased

Subject to lane availability

Not valid after 7 pm on Fridays and Saturdays

Not valid until 11/7/2011

Expires on 5/7/2012

Redeemable vouchers have two values: (1) Amount Paid; and (2) Promotional Value. The Amount Paid means the amount paid by you to purchase the voucher. Amount Paid does not expire unless the voucher is redeemed or refunded. The Promotional Value means the additional value beyond the Amount Paid. The Amount Paid for this Voucher is $5.00. This amount does not expire. The Promotional Value of this Voucher is $9.00. Promotional Value will expire on 05/07/2012 unless prohibited by law.
Locations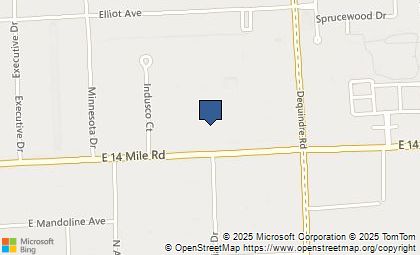 Community Bowling Centers
1639 E 14 Mile Rd
Troy, Michigan 48083
Get directions

Phone: (248) 588-4850

Website

Community Bowling Centers
7345 Highland Rd
Waterford, Michigan 48327
Get directions

Phone: (248) 666-4700

Community Bowling Centers
1950 S Industrial Hwy
Ann Arbor, Michigan 48104
Get directions

Phone: (734) 665-4474

Community Bowling Centers
30950 5 Mile Rd
Livonia, Michigan 48154
Get directions

Phone: (734) 427-2900

Community Bowling Centers
2200 S Telegraph Rd
Dearborn, Michigan 48124
Get directions

Phone: (313) 278-6800

Community Bowling Centers
21900 W 9 Mile Rd
Southfield, Michigan 48075
Get directions

Phone: (248) 353 6540

Community Bowling Centers
22255 Ecorse Rd
Taylor, Michigan 48180
Get directions

Phone: (313) 291-6220

Community Bowling Centers
33200 Schoenherr Rd
Sterling Heights, Michigan 48312
Get directions

Phone: (586) 979-5200

Community Bowling Centers
45100 Ford Rd
Canton, Michigan 48187
Get directions

Phone: (734) 459-6070

Community Bowling Centers
1950 E Square Lake Rd
Troy, Michigan 48085
Get directions

Phone: (248) 879-8700

Community Bowling Centers
20000 Van Horn Rd
Woodhaven, Michigan 48183
Get directions

Phone: (734) 675-3554
The program is no longer available.
If you have purchased a voucher but have no yet redeemed it, please sign in and go to My Account > My Offers to view and print up your voucher. You will be able to access your vouchers this way until 10/7/2015.
Thank you,
Offers Team
Sorry, there are no deals in your region Detroit for Events & Activities.
General Rules and Help for Homerun Deals
Unless otherwise specified in an offer's Fine Print, the following rules apply to all Homerun in addition to the Fine Print. If you have any questions, please email us at help@homerunmail.com and we'll get back to you soon.
Homerun vouchers are valid only for one-time use
No credit or cash-back will be issued for any unused portions of a voucher
Most Homerun vouchers can be printed and used beginning the day after your purchase. Homerun vouchers that are purchased on a Friday will be available for use by the following Monday
Homerun vouchers cannot be combined with any other offer or promotion
Homerun vouchers do not include tax or gratuity
When applicable, make sure to tip on the FULL AMOUNT of your bill (ie the price before the Homerun discount is applied)
All offers are subject to the featured merchant's standard terms and conditions
Link failed
Unable to link:

×