Save with Card-Linked Offers
Save with Card-Linked Offers
Easy discounts are yours when you link your credit or debit card with our innovative offers. It's free to join and simple to use. No vouchers or coupons required: just swipe and save.
How Card-Linked Offers Work
1
Join
Enter your credit or debit card number to get dozens of discounts.
2
Link
Select the card-linked offers you want and link them to your card.
3
Shop
When you buy, your discount is credited to your account on your next statement.
$12 for $24 worth of Moroccan Cuisine at Fez Bistro
at Fez Bistro
Highlights
Contemporary elegance, authenticity, and ambiance

Wide assortment of traditional Moroccan dishes, including Tagines

Chef Hassan Zirari has over 25 years of experience
The Business
Fez Bistro head chef Hassan Zirari is credited with being the first pioneer to introduce true Moroccan cuisine to the DC area. For over 25 years he has added his personal touch to one of the world's most exciting culinary staples.
The Deal
Fez Bistro prides themselves on creating authentic Moroccan cuisine in a elegant restaurant environment that evokes the pride and rich cultural tradition of North African heritage.

Start your meal off with a cucumber salad or some Harrira, the national soup made with rice, lentils and chickpeas, with a tomato base and Moroccan spices.

Once your palate has been warmed up, it's time to move on to some Tagines, a traditional Moroccan dish cooked and served in a clay oven. Options include, chicken, lamb, seafood, and vegetarian. Of course, you can always grab some couscous, a rice dish, or some kabobs to go along with it.

While you eat you can enjoy live music and belly dancing, then afterwards grab a post meal cocktail at the bar, because once you're here you won't want to leave.
Offer Details
- Limit 1 voucher per person

- Limit 3 vouchers available for gifts

- Limit 1 per table

- Voucher good for food and drinks only

Redeemable vouchers have two values: (1) Amount Paid; and (2) Promotional Value. The Amount Paid means the amount paid by you to purchase the voucher. Amount Paid does not expire unless the voucher is redeemed or refunded. The Promotional Value means the additional value beyond the Amount Paid. The Amount Paid for this Voucher is $12.00. This amount does not expire. The Promotional Value of this Voucher is $12.00. Promotional Value will expire on 12/13/2012 unless prohibited by law.
Location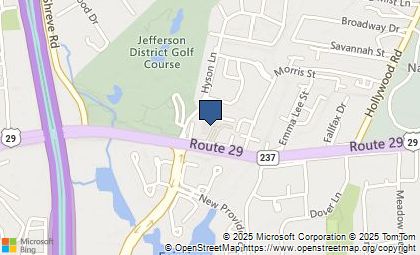 Sorry, there are no deals in your region Washington DC for Dining.
General Rules and Help for Homerun Deals
Unless otherwise specified in an offer's Fine Print, the following rules apply to all Homerun in addition to the Fine Print. If you have any questions, please email us at help@homerunmail.com and we'll get back to you soon.
Homerun vouchers are valid only for one-time use
No credit or cash-back will be issued for any unused portions of a voucher
Most Homerun vouchers can be printed and used beginning the day after your purchase. Homerun vouchers that are purchased on a Friday will be available for use by the following Monday
Homerun vouchers cannot be combined with any other offer or promotion
Homerun vouchers do not include tax or gratuity
When applicable, make sure to tip on the FULL AMOUNT of your bill (ie the price before the Homerun discount is applied)
All offers are subject to the featured merchant's standard terms and conditions
Link failed
Unable to link:

×