Save with Card-Linked Offers
Save with Card-Linked Offers
Easy discounts are yours when you link your credit or debit card with our innovative offers. It's free to join and simple to use. No vouchers or coupons required: just swipe and save.
How Card-Linked Offers Work
1
Join
Enter your credit or debit card number to get dozens of discounts.
2
Link
Select the card-linked offers you want and link them to your card.
3
Shop
When you buy, your discount is credited to your account on your next statement.
$45 for 1 Admission to the Mud Wars Race with Party Registration ($100 value)
at Biz Events
Highlights
Push yourself to the limit--and then enjoy the day-long after-party

12 different obstacles designed by U.S. Marines and NFL pros

Compete in 30 min waves between 11-2:30 on race day to ensure safety through the course
The Business
Get down and dirty--and a little bit more fit--at Biz Event's Mud Wars. It's a true Chicago-style mud run: exhilarating obstacles, lots of fun, and, of course, plenty of food and beer. But first? You have to cross the finish line.
The Deal
Regular ol' 5k race? Yawn. Why do the standard 3.1 miles when you can compete in Chicago's Mud Wars? It's fun, it's challenging, and it's located right downtown with a view of the skyline.

Not that you will have much of an opportunity to enjoy that view. The Mud Wars are intense, designed by former Marines and NFL pro football players to test your strength and endurance. You'll be asked to race through a tire course, over giant hay stacks, through the mud-pit-of-doom, and more obstacles than you can shake a muddy stick at.

By the end you'll be filthy, exhausted, and absolutely exhilarated. But, chances are you'll have enough energy left to enjoy the party at the finish line, with beer, food, and even live music. Register on your own or join with a friend. Either way, Mud Wars is sure to be a blast.
Offer Details
- Limit 1 voucher per person

- Multiple vouchers available for gifts (max 10 vouchers per purchase)

- Only valid on day of event: July 28, 2012

- Customer must bring ID and voucher

- Customers should arrive an hour ahead for parking and registration

- Parking not included: must be at least 14 years old and a waiver must be signed by the parents if participant is under 18

- Bring your HomeRun voucher to the race and you will be assigned to a 30-minute set

Redeemable vouchers have two values: (1) Amount Paid; and (2) Promotional Value. The Amount Paid means the amount paid by you to purchase the voucher. Amount Paid does not expire unless the voucher is redeemed or refunded. The Promotional Value means the additional value beyond the Amount Paid. The Amount Paid for this Voucher is $45.00. This amount does not expire. The Promotional Value of this Voucher is $55.00. Promotional Value will expire on 07/28/2012 unless prohibited by law.
Location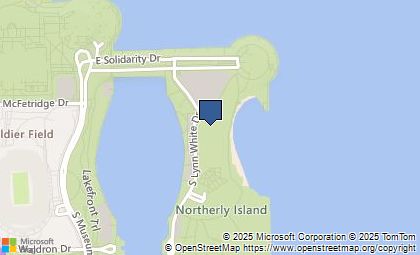 Sorry, there are no deals in your region Chicago for Events & Activities.
General Rules and Help for Homerun Deals
Unless otherwise specified in an offer's Fine Print, the following rules apply to all Homerun in addition to the Fine Print. If you have any questions, please email us at help@homerunmail.com and we'll get back to you soon.
Homerun vouchers are valid only for one-time use
No credit or cash-back will be issued for any unused portions of a voucher
Most Homerun vouchers can be printed and used beginning the day after your purchase. Homerun vouchers that are purchased on a Friday will be available for use by the following Monday
Homerun vouchers cannot be combined with any other offer or promotion
Homerun vouchers do not include tax or gratuity
When applicable, make sure to tip on the FULL AMOUNT of your bill (ie the price before the Homerun discount is applied)
All offers are subject to the featured merchant's standard terms and conditions
Link failed
Unable to link:

×